Public Page
Follow
Joined on October 10, 2012
On September 17, 1992, Islamist fascists- "reformers" and all- carried out the assassination of several Iranian-Kurdish opposition leaders in Germany.
Islamist fascists' Ambassador to Germany at the time of murders is now living in U.S. lobbying for Islamist fascists.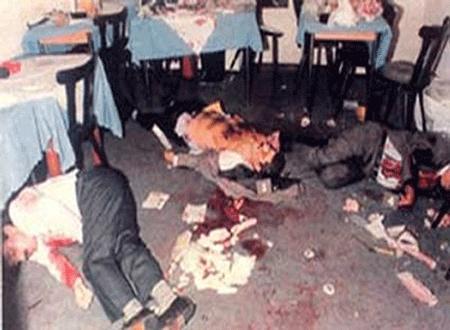 Iranian women who got into stadium in Tehran, where they are banned, had to carry Syrian flag.
In Iran: Air-freshener with scent of martyrs
Imprisoned Labor activist is on his 21st day of hunger strike in Iran.
Early Friday morning, crews began to work on removing a statue of Roger B. Taney, the former Supreme Court justice who wrote the 1857
Dred Scott
decision that upheld slavery and ruled that any person with African descent could not be a citizen, from the grounds of the Maryland State House.
Iran's head of hairdressers, fashion and beauty salons trade guild for Tehran! Afsarolmolouk Yassan
Neda Amin, a Turkey-based, Iranian-born blogger arrived safely in Israel on Thursday morning, and was met at Ben-Gurion Airport by Times of Israel editor David Horovitz.
Amin was being threatened with imminent deportation by Turkey. She feared that if no other country took her in, she would be sent back to Iran, where she feared for her fate.
Fred |

36 minutes ago
0
2